This PC comes with a Ryzen 7 5800X, 1TB SSD, 16GB of RAM, and an RTX 3080 10GB for $1,500.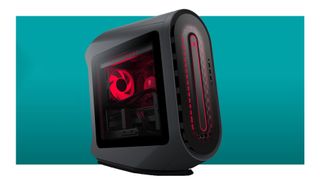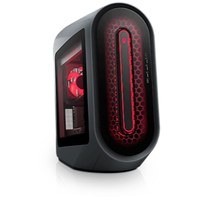 (opens in new tab)
Alienware Aurora R14 | AMD Ryzen 7 5800X | Nvidia RTX 3080 10GB | 16GB DDR4-3200 | 1TB SSD | $2,449.99 $1,499.99 at Dell (save $950) (opens in new tab)
Oh look, an RTX 3080 gaming PC priced at pretty much what you'd expect some two and a bit years after launch. Considering you'd be lucky to find an RTX 3070 at this price, we'll happily forgive the traditional Alienware issues of non-standard motherboards and PSUs making future updates a problem. This spec will continue to be a good gaming PC for a while to come.
View Deal (opens in new tab)
For the longest time RTX 3080 gaming PCs were hard to come by. They were especially hard to come by at anything close to resembling a good deal. But that's all changed now, as retailers look actually shift stock of PCs with last-gen parts in them for much more reasonable prices.
This Alienware PC is a good example of those price cuts. While I don't believe Alienware ever sold many of these for the listed MSRP of $2,449, and we certainly wouldn't have recommended it at that price, this PC's new sale price of $1,500 on Dell's store (opens in new tab) makes it a much more appealing offer.
For that money you get yourself an eight-core CPU from AMD's excellent Ryzen 5000-series, the Ryzen 7 5800X (opens in new tab). That's the same chip I have in my PC at home, and it's a real all-round performer. It works great in CPU-intensive operations, such as video editing and Blender, but also won't hold a high-end GPU back too much. There definitely are quicker CPUs out there today, but this still feels a good fit for this build.
That's because it's paired with Nvidia's RTX 3080 10GB (opens in new tab), one of our favorite graphics cards from the RTX 30-series generation. Until it was 2x its original price, anyways. Launched as a $699 card back in 2020, this card will make up nearly half the price of this PC build alone, and that's not considering this card is still absurdly overpriced most places, in spite of faster cards launching in the RTX 40-series.
An older card but still a very good one. The RTX 3080 10GB is a great fit for 4K gaming and high refresh 1440p, and it supports most of Nvidia's DLSS upscaling features, though notably won't work with its shiny new Frame Generation tool. 
Nvidia actually is still considering the RTX 3080 10GB a current card in that it hasn't yet released a similarly-priced replacement. The $1,200 RTX 4080 (opens in new tab) certainly isn't it. It's definitely worth thinking on whether you can wait for Nvidia's RTX 4070 and buy a PC built around that when that arrives. That's rumoured to be happening soon, but we don't yet know exactly how much Nvidia will charge for its mid-range GPU, nor how much retailers might charge for an RTX 4070 gaming PC. It's likely to be a good performer versus the RTX 30-series when it does arrive, at least.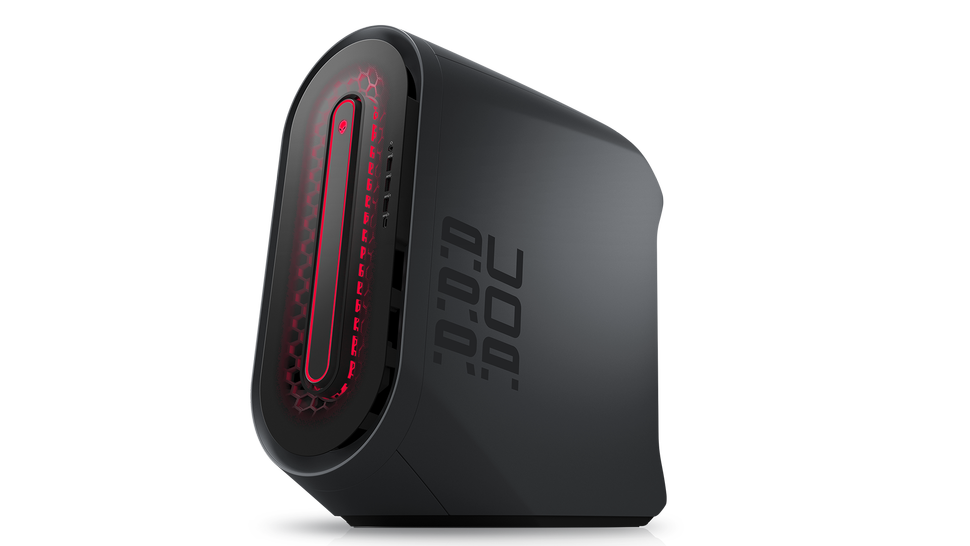 (Image credit: Dell)
You'll have to make that decision based on how much you really want a PC in the moment. The other thing to consider is this is an Alienware PC, which means it will use non-standard parts in some places. Its first AMD machines actually packed in off the shelf parts, but that has changed and you're now stuck with a bespoke motherboard design and a PSU of a non-standard form factor. Those will both be a pain if you want to upgrade down the line. In return, you do get one year of Dell's premium support included in the price.
My colleague Chris reviewed the Alienware Aurora R14 (opens in new tab) back in July of last year. He remarks that it's a good performer with an easy setup, but notes that his particular model is pricey and too noisy. That build had a more extreme CPU in it than this, but notably had the same model of GPU so bear in mind it might not be the quietest PC ever.
As for the rest of the spec, there's 16GB of memory on this machine running at 3,200MHz, which is the minimum we'd like for a build like this, and there's a 1TB M.2 SSD for your game storage.
(opens in new tab)
(opens in new tab)$1,299.99 (opens in new tab)$899.99 (opens in new tab)View Deal (opens in new tab)Alienware Aurora Ryzen Edition R14…Alienware Aurora Ryzen Edition R14 Gaming Desktop – 8GB – 256G (opens in new tab)
(opens in new tab)
(opens in new tab)$1,759.99 (opens in new tab)$999.99 (opens in new tab)View Deal (opens in new tab)Alienware Aurora Ryzen Edition R14…Alienware Aurora Ryzen Edition R14 Gaming Desktop – 16GB – 512G (opens in new tab)
(opens in new tab)
(opens in new tab)$2,159.99 (opens in new tab)$1,299.99 (opens in new tab)View Deal (opens in new tab)Alienware Aurora Ryzen Edition R14…Alienware Aurora Ryzen Edition R14 Gaming Desktop – 16GB – 1T (opens in new tab)
(opens in new tab)
(opens in new tab)No price information (opens in new tab)Check Amazon (opens in new tab)Show More DealsWe check over 250 million products every day for the best prices