Zen 4 blazing away with all 16 cores… in a laptop.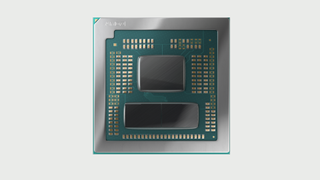 Audio player loading…
AMD has announced its new Ryzen 7045 mobile CPU family. Codenamed Dragon Range, it's AMD's new flagship chip for high performance laptops extending all the way to 16 cores.
Essentially a repackaged version of the Ryzen 7000-series (opens in new tab) already seen on the desktop, it comes complete with Zen 4 architecture and chiplet engineering, with an I/O die and up to two CPU core dies.
There's also the same teensy little 2CU RDNA 2 graphics core in the I/O die, just like the desktop Ryzen 7000. That graphics is not, of course, intended for gaming. For that, AMD has RDNA 3, also known as the new Radeon RX 7000 mobile chips (opens in new tab).
Back to mobile CPUs, this new family of chips tops out at 5.4GHz in the Ryzen 9 7945HX, which is the full 16-core monster. AMD is pitching the 7045 Series as both the "ultimate mobile gaming platform" and offering a "new frontier of performance for mobile creators."
The extent to which the new 7045 series is focussed on pure performance rather than efficiency or battery life is underlined by the memory support on offer. That's limited to DDR5 with no support for more efficient LPDDR5. Do not expect all-day battery life from a Ryzen 7045 Series laptop.
AMD says the new Ryzen 9 7945HX is up to 18% faster than the old Ryzen 9 6900HX in single-threaded workloads and 78% faster in multithreaded tasks. The big jump in multithreaded software is obviously thanks to the leap in core count from eight cores in the Ryzen 9 6900HX.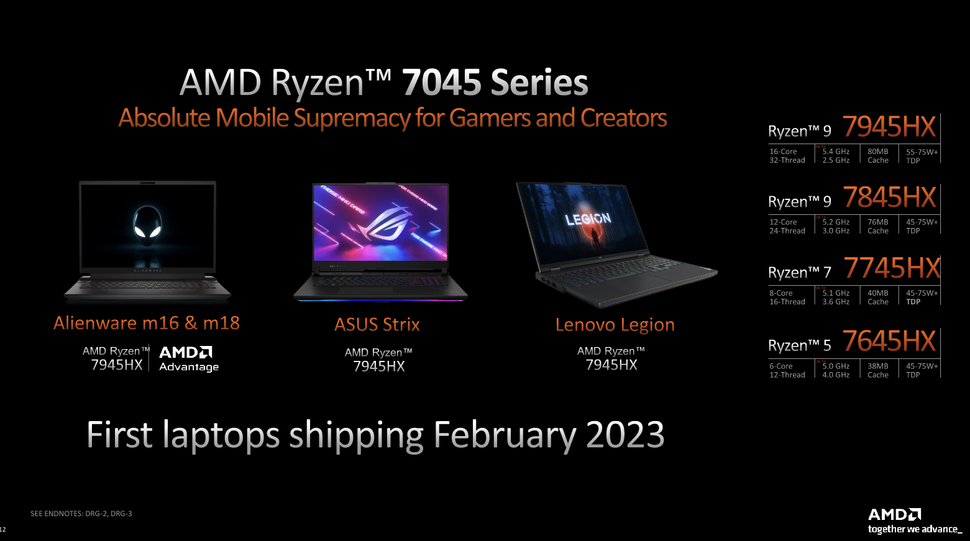 (Image credit: AMD)
As for gaming, AMD reckons the new chip is between 29% and 62% faster compared to the Ryzen 9 6900HX, which is pretty spectacular if accurate.
AMD has announced four variants of the new processor. Along with the 16-core 5.4GHz Ryzen 9 7945HX, there's also the 12-core 5.2GHz Ryzen 9 7845HX, the eight-core 5.1GHz Ryzen 7 7745HX and six-core 5GHz Ryzen 5 7545HX.
Among the early adopters of the Ryzen 7045 mobile will be the new Alienware M16 and M18 (opens in new tab), the Asus Strix and Lenovo Legion. It's notable just how much more traction AMD has with notebook PC makers these days.
Where once AMD would only win a handful of laptop designs with Intel dominating the market, we expect to see plenty of systems offering these new CPUs, including all the big brands.
AMD hasn't announced pricing. And in any case, mobile CPUs tend to be bought with a laptop, not separately. But AMD says the first laptops with the chips will ship in February.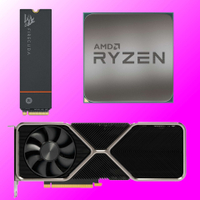 (opens in new tab)
Best CPU for gaming: Top chips from Intel and AMD
Best gaming motherboard: The right boards
Best graphics card: Your perfect pixel-pusher awaits Best SSD for gaming: Get into the game first