Sorting through every new game on Steam so you don't have to.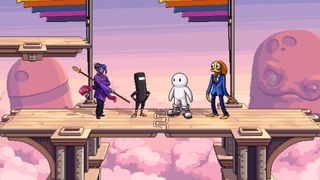 Best of the best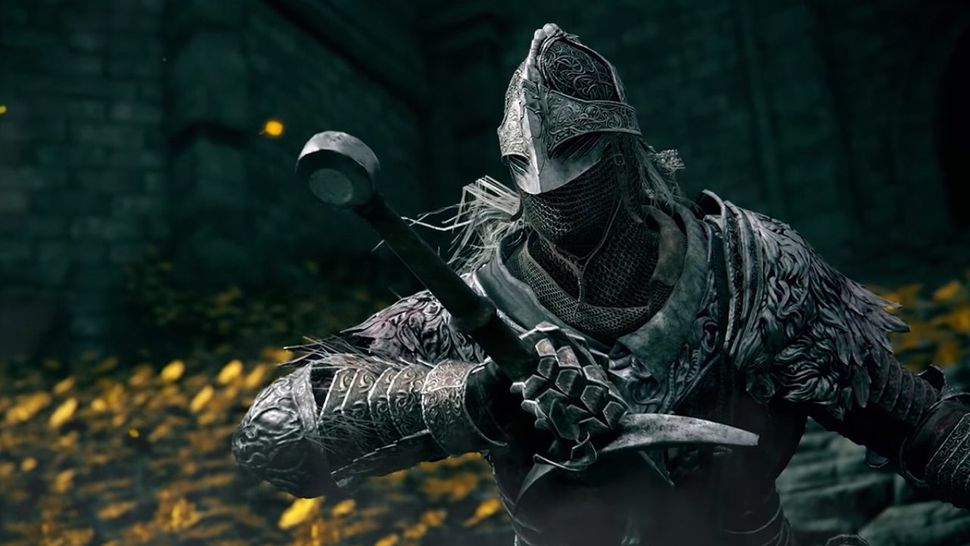 (Image credit: Bandai Namco)
2023 games: Upcoming releases
Best PC games: All-time favorites
Free PC games: Freebie fest
Best FPSes: Finest gunplay
On an average day about a dozen new games are released on Steam. And while we think that's a good thing, it can be understandably hard to keep up with. Potentially exciting gems are sure to be lost in the deluge of new things to play unless you sort through every single game that is released on Steam. So that's exactly what we've done. If nothing catches your fancy this week, we've gathered the best PC games (opens in new tab) you can play right now and a running list of the 2023 games (opens in new tab) that are launching this year. 
Fraymakers
Steam‌ ‌page‌ (opens in new tab) ‌
Release:‌ January 19
Developer:‌ Team Fray, McLeodGaming
Launch price:‌ ‌$20 |‌ ‌£15.49 ‌|‌ ‌AU$28.95
Fraymakers is an indie platform fighter that has been in gestation since at least 2020, when it was subject to a successful Kickstarter campaign. Team Fray describes it as "the ultimate customizable platform fighting game", alluding to its custom content editor, but it's the character roster that stands out most. It's basically a who's who of the indie gaming world, with recognizable faces drawn from games including Downwell, Octodad, Rivals of Aether, VVVVV, Among Us and heaps more. In addition to the main playable fighters there's a roster of assists—basically fly-in fly-out companions granting buffs, powerful attacks and more. This is an Early Access affair, so it's currently limited to four characters and 20 assists across five stages, but it'll gain a lot more during its expected two year development period. And yes, there's rollback netcode.
Definitely Not Fried Chicken
Steam‌ ‌page (opens in new tab)‌ ‌
Release:‌ January 19
Developer:‌ Dope Games
Launch price:‌ ‌$21.24 |‌ ‌£16.56 |‌ ‌AU$30.55
Definitely Not Fried Chicken is a business sim very obviously inspired by Breaking Bad's Pos Pollos Hermanos (opens in new tab). Because you see, while it looks like you're running an innocent fried chicken restaurant, it's actually a front for your much-more-lucrative drug business. This means Definitely Not Fried Chicken is almost like two business sims in one, because in addition to selling drugs, you'll need to carefully manage the legitimate business too. Your clever fronts aren't limited to just chicken shops, so expect to enjoy the finetuning of production lines and distribution routes across a range of businesses, while also managing your employees, who I can only assume are split between those who know and those who don't. 
A Space for the Unbound
Steam‌ ‌page (opens in new tab)‌ ‌
Release:‌ January 19
Developer:‌ Mojiken
Launch price:‌ ‌$18 |‌ ‌£15.07 ‌|‌ ‌AU$26.55
This gorgeous adventure game has been in development since 2015, with a playable demo available for the last three years. Here, finally, is the full thing, in all its pixelated splendor. Set in rural Indonesia during the 1990s, A Space for the Unbound follows the adventures of "a boy and a girl with supernatural powers". These "high school sweethearts" are drawing to the end of their teenage years, and in addition to contending with that terrifying prospect, they've also got the end of the world to deal with. It's a slice-of-life adventure basically, with a wide cast of characters to interact with and some breezy problems to solve, but it's the storytelling that appears to be the main focus here. Rachel Watts enjoyed the demo (opens in new tab).
The Multi-Medium
Steam‌ ‌page (opens in new tab)‌ ‌
Release:‌ ‌January 21
Developer:‌ Micah Boursier
Launch price:‌ ‌$7 |‌ ‌£5.89 |‌ ‌AU$10.25
Here's a puzzle-platformer with an absolutely bonkers art style. In The Multi-Medium you play as an explorer embarking on a thrilling escapade into parallel universes, but things don't go to plan, and you end up stuck there. Not an ideal fate, as the trailer above will demonstrate: parallel universes, it turns out, are really bloody weird. Across ten worlds you'll encounter a range of weirdos and bosses, with each level offering up new twists on the 2D puzzle-platformer formula. I'm sure there's fun to be had with the platforming and the puzzles, but The Multi-Medium's more obvious strength is its beautiful surrealistic art.
TET
Steam‌ ‌page‌ (opens in new tab) ‌
Release:‌ January 20
Developer:‌Charlotte Broccard, Etienne Frank, Guillaume Mezino, Mario von Rickenbach
Launch price:‌ ‌Free
Here's a short 'n' free game about preparing a Vietnamese feast. As the host of a Lunar New Year dinner party, it's your job to make a whole lot of exquisite food, but you have to do it in time, and you have to do it right! That's pretty much all there is to TET, which is made up of a handful of mini-games that simulate the act of, for example, cutting tofu, or rolling spring rolls. It's as much about the humor and the vibe as it is about its mini-games, and the hand drawn art is especially charming.