Gigabyte's now holding the crown with a world record DDR5-11136 memory overclock.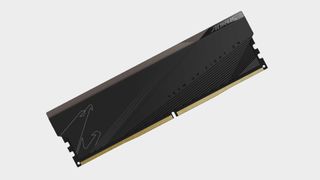 Audio player loading…
Gigabyte's in-house overclocker, HiCookie, has managed to break the world record (opens in new tab) for the speediest DDR5 memory overclock on an Intel Z790 machine, hitting 11Gb/s of raw, single channel bandwidth. 
That makes Gigabyte our new DDR5 memory overclocking champ, and only a hair away from reaching the likes of ADATA's upcoming DDR5-12600 production speeds (via WCCFTech (opens in new tab)).
The previous DDR5 overclock record involved a pair of G.Skill DDR5-8000 RAM modules, pushed to a whopping DDR5-10000 overclock on an Asus ROG Maximus Z790 Apex motherboard. 
Now, packing one of Gigabyte's own as-yet unreleased Aorus DDR5-8333 modules into a dual-DIMM Gigabyte Z790 Aorus Tachyon—a board designed specifically with extreme memory and CPU overclocking in mind—HiCookie has set the record at DDR5-11136 (5567.5 Effective).
That's with the CAS timings set to 64-127-127-127-127-2, as you can see in the CPU-Z validator results (opens in new tab), though there's no data provided when it comes to memory voltages. A smart move in case anyone's planning to follow suit in a bid for the DDR5 overclock crown, and one that will mean a bit of experimentation on the part of any potential contenders.
The score is now listed as the maximum memory overclock on Gigabyte's Z790 Aorus Tachyon page (opens in new tab), and is a big win for Gigabyte on the DDR5 overclocking front. 
Looks like we're getting very close to the ridiculous DDR5-12600 (opens in new tab) data transfer speeds ADATA has promised from its latest XPG memory announcement.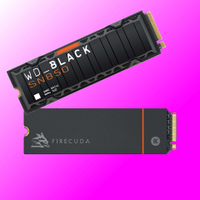 (opens in new tab)
Best SSD for gaming: The best solid state drives around
Best PCIe 4.0 SSD for gaming: Speedy drives
The best NVMe SSD: Slivers of SSD goodness
Best external hard drives: Expand your horizons
Best external SSDs: Fast, solid, and portable