Iron Harvest v1.10 (+14 Trainer) [FLiNG]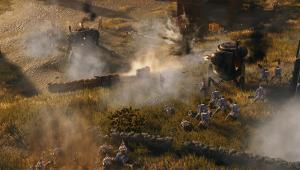 Text file description: 
Iron Harvest Trainer/Cheat
14 Options Game Version: v1.0-v1.10+ Last Updated: 2021.01.01
OPTIONS
Num 1 Units Infinite Health
Num 2 Buildings Infinite Health
Num 3 Stealth Mode
Num 4 Instant Recruit
Num 5 Instant Building
Num 6 Instant Upgrade Building
Num 7 Disable Fog Of War
Num 8 Max Vision Range/Show All Enemies
Num 9 Set Game Speed
Num 0 One Hit Kill
Ctrl+Num 1 Edit Iron
Ctrl+Num 2 Edit Oil
Ctrl+Num 3 Reset Army Size/Infinite Recruit
Ctrl+Num 4 Empty AI Resources
NOTES
Instant Recruit, Instant Upgrade Building: Activate before recruiting/upgrading.
Instant Recruit, Instant Upgrade Building: To disable these options, youll need to reload the game in order to restore their effects.
UPDATES
2021.01.01: Update for v1.10 game version.