Maneater v20210525 (+13 Trainer) [FLiNG]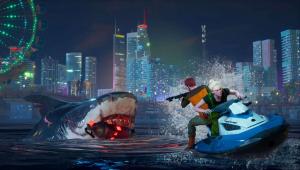 Text file description: 
Maneater Trainer/Cheat
13 Options Game Version: Steam/Epic Store/Windows Store v1.0-v20210525+ Last Updated: 2021.05.26
OPTIONS
Num 1 Infinite Health
Num 2 Infinite Oxygen
Num 3 Infinite Jumps/Sonar No Cooldown
Num 4 Dont Increase Threat Level
Num 5 Edit Nutrient: Protein
Num 6 Edit Nutrient: Fat
Num 7 Edit Nutrient: Mineral
Num 8 Edit Nutrient: Mutagen
Num 9 Infinite XP
Num 0 Super Damage/One Hit Kill
Ctrl+Num 1 Nutrient/XP Multiplier
Ctrl+Num 2 Damage Multiplier
Ctrl+Num 3 Set Game Speed
NOTES
Infinite Jumps/Sonar No Cooldown: You need to have double jumps ability for infinite jumps to work.
Edit Nutrient options take effect when opening menu.
Infinite XP takes effect when you gain XP.
UPDATES
2021.05.26: Update for steam and windows store version.