Purrfect synergy.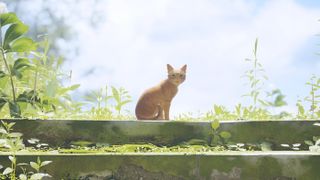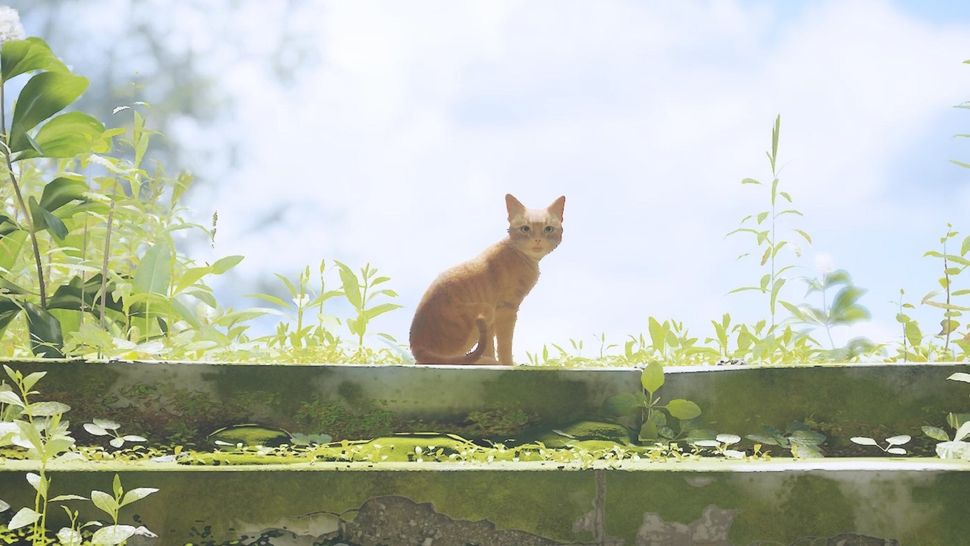 Audio player loading…
Get ready for cuteness overload: Stray, the game about a nice red cat doing cat stuff, is now doing a rad thing in the real world by raising money for various cat charities. America's Public Broadcasting Service (PBS) spoke to some of the individuals involved during a news segment, which can be viewed here (opens in new tab), where publisher Annapurna's Jeff Legaspi says the idea of partnering with such organisations "was a bit of a no brainer for us".
Brendan Gepson of the Nebraska Humane Society (opens in new tab), an animal rescue organisation, says it was able to offer game codes on social media in exchange for $5 donations towards their work. "It was very successful," says Gepson, "from the initial fundraiser we raised about $8,000".
The segment shows some extremely cute IRL rescue cats, including Paro ("She's a little gray Tabby, and she's three legged") whose owners did a charity stream of the game that managed to raise over $1500. 
"The game is beautiful," says Rafael Almeida of the Brazilian rescue organisation Gatos De Francisco. "Playing with cats is fun. And the objective of the game is to reunite the cats [and] that's exactly what the shelter does after that. […] I love the game. The amount that we've raised in the raffle was the equivalent of spaying 25 cats".
Basically, if you want to see some really cute cats that have been helped by Stray's success, then watch this. Annapurna hasn't just been giving out codes either but made large donations itself, sponsoring a walkathon to raise money for the Stray Cat Relief Fund to the tune of $4000 (the eventual total raised thanks to this was over $6500). 
"[Raising that total] was just absolutely astounding," said Debbie Distanisloa from the organisation. "Just having a stray cat be the star of a video game is just—it's just amazing. We're really hoping that it can [create] some more empathy for the stray cat community.
"Help a stray cat when you see them on the street, please take them in. We don't need any more big kitties out there struggling on the streets".
Yes, even this cynic's heart is melted. Who doesn't love cats, and it's nice to see a game that takes advantage of humanity's general love of the animal paying a bit back towards cats that could use a bit of love. If you haven't had enough of feline fine for one day, I got you: Here's a bunch of videos of cats watching people play Stray (opens in new tab).