It didn't beat House of the Dragon, but that would've been tough.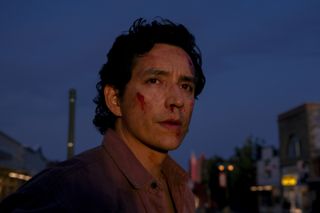 Audio player loading…
HBO's new show based on PlayStation fungal-zombie game The Last of Us (which is coming to PC soon) has had a healthy start. According to HBO, Sunday night's premiere attracted 4.7 million viewers, both on TV and streaming on HBO Max.
That makes The Last of Us the second most-viewed HBO series debut since Boardwalk Empire's first episode aired in 2010 (4.81 million viewers), although the gap between second and first place is massive: The first episode of Game of Thrones prequel House of the Dragon was viewed by around 10 million people on its first night last year. Perhaps it's unfair to compare even a very popular game series like The Last of Us to anything Game of Thrones: The George RR Martin books alone have outsold The Last of Us and its sequel by tens of millions of copies, and the Game of Thrones finale broke HBO records with 19.3 million viewers when it aired. 
What did strike me as odd was that a show based on a hit game series couldn't outdo Boardwalk Empire, a period drama I don't recall discussing around the coffee machine back in 2010, but HBO reasonably points out that Boardwalk's 2010 premiere predates the wide adoption of HBO streaming apps (the now depreciated HBO Go app launched the same year), which lets viewers watch episodes at their leisure. "Sunday night viewership for an HBO series typically represents 20%-40% of the show's total gross audience per episode," according to the network. (I also forgot that Boardwalk Empire starred the incomparable Steve Buscemi, and didn't know that the first episode was directed by Martin Scorsese, so a secondary lesson here might be that I should watch Boardwalk Empire.)
Regarding The Last of Us, opinions on the PC Gamer team are mixed. We've criticized it for being a too-straightforward prestige TV adaptation of a game that itself mimicked prestige TV, with no new observations or interesting deviations that set it apart. But there were a couple earnest defenses of the mainstream premium cable apocalypse in our usual morning staff meeting today: It's got great sets and performances, and The Last of Us is entertaining source material. It may not be especially daring, but how much TV is? I'm more interested in it than I am in the Halo show, at least.
Speaking of Paramount's Halo series, it set its own viewership record for Paramount Plus last year. The network didn't release a specific number, but the audience for Master Chief's TV debut was in the same 5 millionish ballpark as Joel and Ellie's. Netflix also said that The Witcher (which is based on the books and not the games, but only technically) was its most-viewed debut season when it released back in 2019. We also quite liked Netflix's Cyberpunk 2077 anime, Cyberpunk Edgerunners, the success of which helped boost sales of CD Projekt's RPG, and we've gushed about Netflix's Castlevania show in the past.
Putting aside the recent Resident Evil show that was bad, and also that other recent Resident Evil show that was bad, we appear to be at the start of a golden age for TV adaptations of videogames.
Last we heard, there are Assassin's Creed, Splinter Cell, Far Cry, Horizon Zero Dawn, Tomb Raider, and Gears of War shows in development at Netflix, mostly animated. AMC's working on an Alan Wake show, Amazon's doing God of War, NBC's doing a Twisted Metal show for streaming service Peacock, and even weirder, there are Hunt: Showdown, Driver, and System Shock shows in development for a new streaming service called Binge. 
The reactions to The Last of Us we've published so far haven't been super enthusiastic, but the overall critical response to the show has been enormously positive, with the BBC and others calling it "the best videogame adaptation ever."
New episodes of The Last of Us air Sundays at 9 pm Eastern on HBO and streaming on HBO Max. Its season finale is scheduled for March 12. The Last of Us Part 1, a remake of the 2013 game, will release on PC on March 3.