Things are getting real personal around here.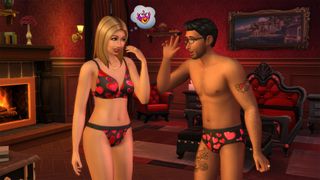 Audio player loading…
The Sims 4 is getting two new kits (the smallest and cheapest tier of DLC it offers nowadays) this week: some lacey and be-printed underwear and a collection of items for making your Sims' bathroom vanities as cluttered as your own. Both will be available for purchase (presumably for $4.99 like other kits) this Thursday, January 19.
The "Simtimates Collection" is actually a partnership with the clothing brand MeUndies (opens in new tab) including styles that "flatter every body with fun prints that show off individuality and personality," Electronic Arts says. It includes a set of different pieces from briefs to bras to matched sets in various pattern swatches, some of which of course correspond to patterns you can buy for your real life body on the MeUndies site.
The second pack is more obviously named "Bathroom Clutter" with "cute wall decals for kids to grandma's dentures, this kit has something for everyone." The promo images include lotions, combs, spent toothpaste, electric toothbrushes, and a hairdryer among other bobs. I will admit that I tend to stuff my builds full of the same few hand towel, toothbrush, and soap dispenser combos so a bit of variety wouldn't go amiss.
For my money, it was a bit cooler when Maxis partnered with a Sims custom content creator to design acrylic nails for its Spa Day pack update than an underwear brand. And clutter is all well and good but there's a lot of very good Sims 4 CC out there, clutter included, made by other community members totally for free. But the Sims series is built on the back of DLC so new kits it is for those of us with a hankering to clutterize our builds.
If you're hoping for some bigger news, that'll be coming later this month. EA previously teased several different upcoming announcements including "one BIG update, two unique kits, and one expansion pack," along with a community livestream on Tuesday, January 31. We can probably expect to hear about the other two items on that list just prior to or during the livestream.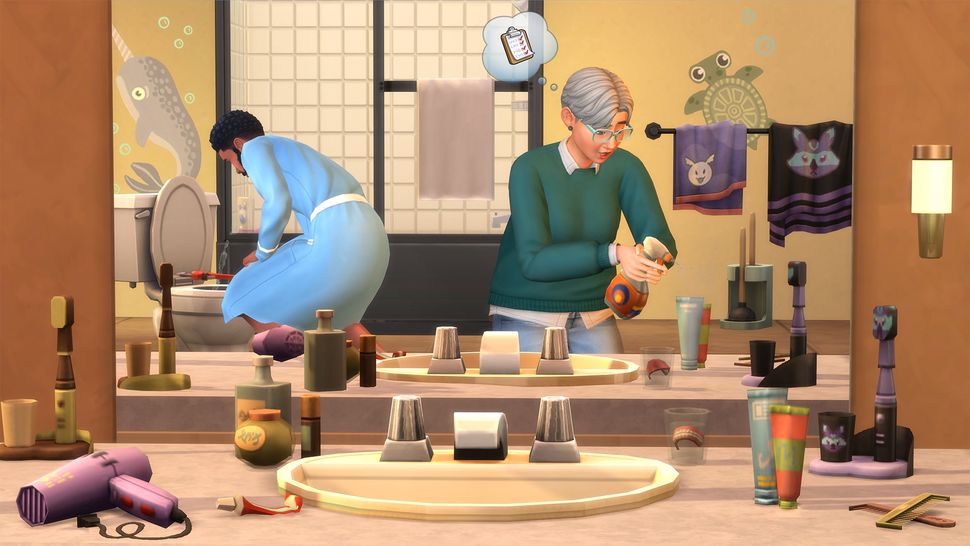 (Image credit: EA, Maxis)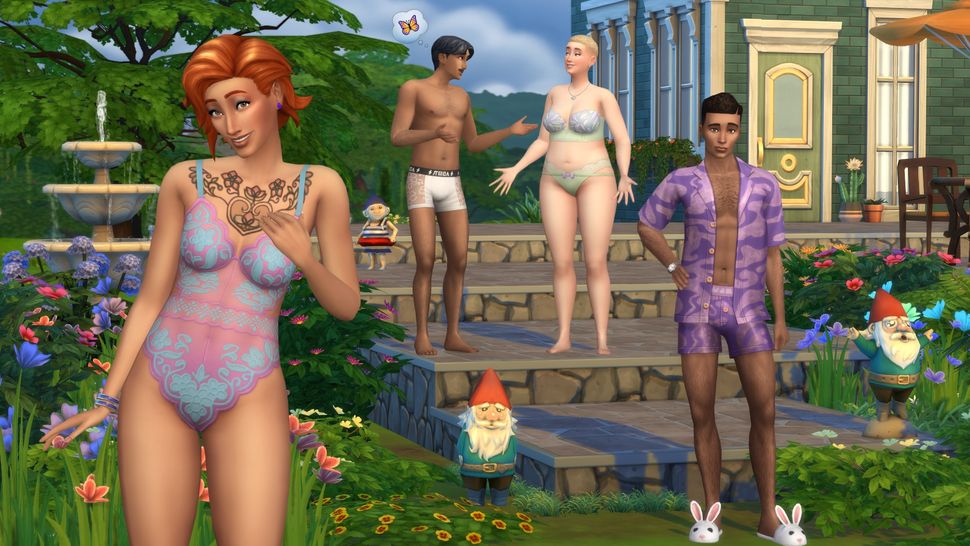 (Image credit: EA, Maxis)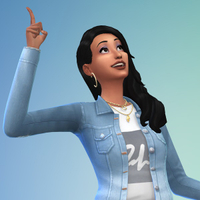 (opens in new tab)
Sims 4 cheats: Life hacks
Sims 4 mods: Play your way
Sims 4 CC: Custom content
Sims 5: What we know so far