An RTX 40-series GPU that isn't overpriced? I'll take that W.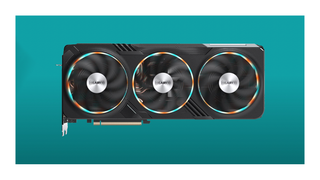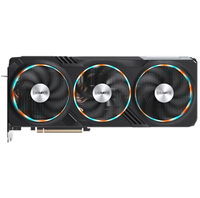 (opens in new tab)
GIGABYTE GeForce RTX 4070 Ti Gaming OC | 12GB | 7,680 shaders | 2640MHz | $899.15 $820.99 at Newegg (save $80 w/ Promo Code NLTCP2A284) (opens in new tab)
Your eyes aren't deceiving you: here's an overclocked RTX 4070 Ti that's selling near MSRP. This triple-fan OC card should be a solid upgrade from an RTX 3090 with better cooling and power efficiency. 
View Deal (opens in new tab)
Newegg has an RTX 4070 Ti GPU on sale for $820 (opens in new tab), $80 off its current listing price, and only $20 more than MSRP. RTX 40-series cards have been notoriously overpriced since launch, and the RTX 4070 Ti has been no stranger to these pricing shenanigans. Use Promo Code NLTCP2A284 at checkout for the full discount. 
The Gigabyte GeForce RTX 4070 Ti Gaming OC is a solid upgrade, especially if you're coming from an RTX 30-series GPU.  You're looking at stellar 1080p and 1440p gaming performance. You've even got enough horsepower for some 4K gaming, but you'll obviously need a decent 4K monitor (opens in new tab) with a refresh rate above 60Hz to make the most of the GPU.
What we like about the RTX 4070 Ti (opens in new tab)is that it's a good step up from an RTX 3090 in terms of performance. It offers a lot better cooler and power efficiency for only $50 more than what RTX 3090 cards are selling for right now (opens in new tab). However, RTX 30-series cards won't be able to take advantage of DLSS 3. 
Speaking of DLSS 3, Nvidia's newest frame generation technology will give you a rather generous boost in frame rate on RTX 40-series cards, sometimes even up to a 4x frame rate increase (opens in new tab). With more and more games supporting DLSS 3 (opens in new tab), it might be a good time to pull the trigger on this GPU.  
Be sure to bookmark our cheap graphics card deals page, as it's updated weekly with the best deals on GPUs like Intel's budget Arc A750 for less than $300 (opens in new tab).