Nvidia calls it RTX Video Super Resolution, and it's coming in February.
Audio player loading…
Update: Nvidia has told me that its new RTX Video Super Resolution tool will at resolutions beyond 1080p. It'll upscale video with a native resolution anywhere between 360p and 1440p, and it'll work with video up to 144Hz frame rate. It should be plenty flexible, then.
Original story: RTX Video Super Resolution is a new AI upscaling tool from Nvidia, though this one's not intended to make your games look or run any better. It is still going to be pretty handy for gamers though, as it takes regular 1080p videos from your browser and transforms them into 4K.
The new tool uses AI to improve the quality of video streaming for recent Nvidia graphics card owners. It works by removing blocky compression artefacts and then upscaling video resolution—so cleaning the input then blowing it up to the big screen. From Nvidia's videos of the feature so far, it appears the only option is 1080p -> 4K upscaling.
Nvidia says the end result should offer a big improvement to video clarity on high resolution displays where otherwise the image might look a little worse for wear.
In the company's CES 2023 Special Address, it showed an Apex Legends clip looking quite a bit better with RTX Video Super Resolution enabled. Here's hoping it's universally as impressive.
RTX Video Super Resolution is set to launch this February, and I'm keen to try it out for myself when this feature is available. I wonder how well it works on all different types of video—Will it work best on gameplay videos, which is where Nvidia's already shown its expertise with its Deep Learning Super Sampling (DLSS) feature, or is the upscaling algorithm smart in ways beyond merely rendered frames? I'd like to try it out on some gorgeous vista of a national park and see how it gets on.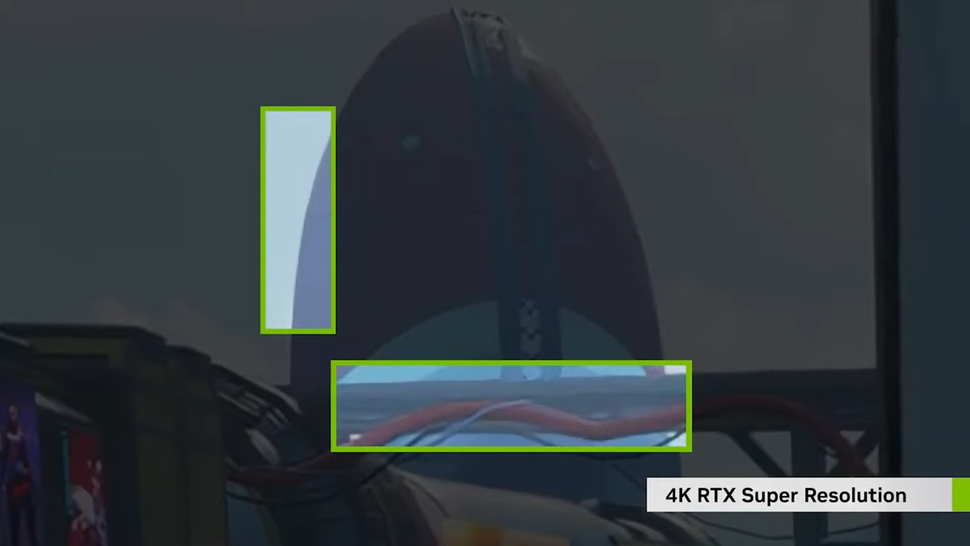 RTX Video Super Resolution works by cleaning compression artefacts then expanding the image.  (Image credit: Nvidia)
The new feature will work within the Chrome and Edge browsers, and also requires an Nvidia RTX 30-series or 40-series GPU to function. Nvidia didn't specify what exactly is required from those two GPU generations to get the new upscaling feature working, nor if there's any sort of performance impact, but at least this isn't a 40-series only feature.
Upscaling really is the future of PC performance (opens in new tab), and it was only a matter of time before someone turned one of these clever algorithm's attention to our binge-watching habits.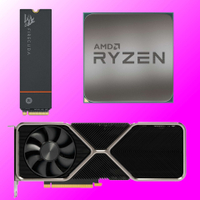 (opens in new tab)
Best CPU for gaming: Top chips from Intel and AMD
Best gaming motherboard: The right boards
Best graphics card: Your perfect pixel-pusher awaits Best SSD for gaming: Get into the game first