Creative Assembly has opened a studio in North East England.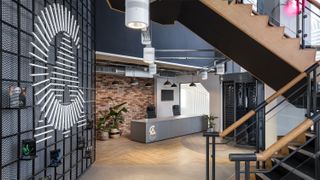 Creative Assembly has announced the formation of a new studio based in Newcastle. It will be the Sega-owned Total War and Alien: Isolation developer's third studio after its Sussex, UK and Sofia, Bulgaria locations. The new studio will be called Creative Assembly North, or CA North, and will house a flexible team initially working on an unannounced project alongside the main CA studio in Sussex.
We are delighted to announce a new development studio, Creative Assembly North. Based in Newcastle, UK, CA North is working collaboratively with our Sussex team on an unannounced project and is home to our newly formed Continuous Improvement Team.https://t.co/EvsMOJ3U6V pic.twitter.com/IGKMI3hQdVMarch 16, 2023
See more
The Newcastle studio will be led by Giselle Stewart, an industry veteran previously in charge of Ubisoft's Reflections, developer of the Driver series, The Crew, and Grow Home/Grow Up. "Starting a new development studio from scratch with the full support and insights of one of the UK's oldest and largest studios is incredibly exciting. We are embracing flexibility, fast iteration, and creation, while fostering cross-location collaboration," said Stewart in a statement.
Creative Assembly intends to grow by about 100 new developers in the near future, both creative and technical roles, including for work on a new and unannounced project. CA says that project is in its "early prototyping phase" of fast-moving, iterative development. The new studio will also house a team of developers dedicated to "continuous improvement." CA says this means it'll be focusing on "collaborating across Creative Assembly with the goal of sustained continuous improvement in tools, workflows and development experience."
Creative Assembly is currently owned by SEGA, and has experienced a decade of strong growth after finding huge success with games like Alien: Isolation and the Total War: Warhammer trilogy. It's currently working on expansions for Total War: Warhammer, like the recently announced Forge of the Chaos Dwarfs (opens in new tab), and Hyenas (opens in new tab), a multiplayer shooter.
"Creative Assembly North establishes us in one of biggest cities for gaming in the UK. Alongside bringing more incredible talent onto our projects, the establishment of a new continuous improvement team will see sustained benefits across all our teams for many years to come, contributing to a continually improving development experience for our people," said Gareth Edmondson, Creative Assembly's studio director.