Total War: WARHAMMER II v20211106 (+21 Trainer) [FLiNG]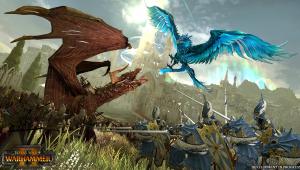 Text file description: 
Total War: Warhammer II Trainer/Cheat
21 Options Game Version: v1.0-v1.12.1+ Last Updated: 2021.11.06
OPTIONS
Num 1 Edit Treasury
Num 2 Troops/Heroes Infinite Movement
Num 3 Restore Max Troops
Num 4 Cities Infinite Population Surplus
Num 5 Unlock All Technologies
Num 6 One Turn Technology
Num 7 One Turn Construction
Num 8 One Turn Recruit
Num 9 NPC Factions Cannot Move
Num 0 Drain NPC Factions Troops
Num . Lords/Heroes Infinite Experiences
Num + Lords/Heroes Infinite Skill Points
Num Lords/Heroes Zero Skill Points
Ctrl+Num 1 Infinite Magic
Ctrl+Num 2 Infinite Arrow/Ammo
Ctrl+Num 3 Instant Cast Spells
Ctrl+Num 4 Instant Cooldown Spells
Ctrl+Num 5 Max Public Order
Ctrl+Num 6 Hordes Infinite Population Surplus
Ctrl+Num 7 God Mode (In Battle)
Ctrl+Num 8 Set Game Speed
Ctrl+Num 9 Edit Influence
NOTES
Unlock All Technologies takes effect when opening research/technology menu, youll need to save and reload in order for technologies to have effects.
Restore Max Troops, Drain NPC Factions Troops take effects on map, not during battles.
UPDATES
2021.11.06: Update for v1.12.1 Build 19592.2397581 game version.
2021.09.10: Update for v1.12.1 game version.
2021.07.17: Update for v1.12.0 game version.
2021.03.19: Update for v1.11.0 game version.